I BELIEVE...

Do you believe there's a place
we can go,
far beyond a shadows call.....

In our souls are deep hidden desires

Cries of ecstasy
and
dreams of passion

Take me there if you know....

I want to feel the heat when you enter
Going through me in waves of pleasure

Where we see each other in only colors
Hues of red
Shades of orange
Burning through us
We are a spiritual fire

I want to fly free with you
Our breath is the wind
Blowing in our wings

Our fluids we mix
The juices our drink

Hearts know no beat
Veins have no blood

We are entwined with lust,
a braided knot

In this realm we are one.
Copyright ~ M. Lupinacci 3-2002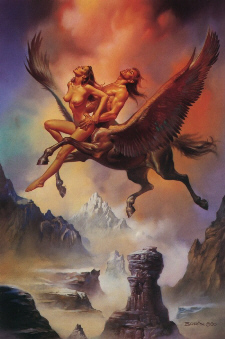 Intimate Portrait
The night calls:

descending upon light,
offering perpetuity in
the form of aspiration.

Fancy becomes necessity, and
I have to taste you.

To know flesh
against
flesh,
as you rise,
pulling you closer,
and pushing you in.

Possessiveness

your body entering mine,
turning velvet to liquid,
inundating our coalition
in streams of

creativity.

Passion with abandon,
commingling
lust and vitality.

Escalating into rapture,
defining copulation.
Copyright~ M. Lupinacci 1-10-2003
Ecstasy

Lost in fantasy,

my body starved.

Thoughts of you,

invade my mind,

spread my thighs.

Feel the wetness.

Memories of our love.

I envision you inside of me,

Look up and see your face.

Reality

Penetrate me

Slide inside my body,

let me breathe you in.

With every descent

you are rising.

Higher

Thrusting

Deeper

Blood rushes to your vein.

Call my name,

As, I SCREAM yours.

Come with me...

Let me lick your salt,

while you feel my silk.

We are pure ecstasy.

Copyright ~ M. Lupinacci 5-3-2002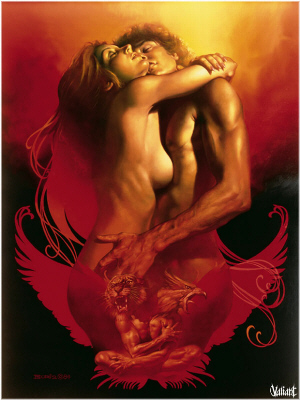 Enigmatic Contemplations

When will this hunger end?
This insatiable desire that grows
stronger with ferocity.

This need to be with you,
to touch
the places that brought
me beyond a cure,
that made me a child hidden
within a woman''s form.
That taste
of what we could be.

The sensation, that transformed
urge
past the message
of the definition, past
the inhibitions,

into that room

where our lips engaged
beyond pleasurable conversation,
and we became intoxicated
within our idyllic
means,

ensorcelled by every degree.

Where I felt your hands
moving across
all that I had exposed,
where you carressed
every part of me,
and I climbed upon
all that I embraced.

I want to know that night again,

where we maneuvered time
to our beat.
Where we were an abstract
reality.

Copyright ~ M. Lupinacci 2-18-03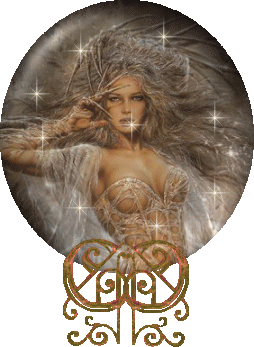 My Desires...


I desire to know passion, without judgment. There is nothing sinful in living life with passion. Feeling it, tasting it, dancing with it.

Why do people condem those, who want to know life? Why is it taboo to want to know it? I mean to really know it, breathe it in, and let the rush of it moving through you make you dizzy.

Why is it considered having a problem, if you experience joy at a higher level then others allow themselves to? To take it to such a level that your mouth starts to water, you can feel your heart is racing and every inch of your body is tingling from the sensation it is sending through you.
Why is it wrong if you allow yourself to feel the pain that goes along with life? To let your soul grieve for the pieces it has lost, the one's it will never get back again. Even if this means experiencing this pain over and over again, who is to say when it is enough.

Do I choose to succumb to these wants and needs that live inside me? YES, and my answer will always be YES!!!

If this means that I have an illness, or I am less of a person so be it! I would rather live my life knowing these "weaknesses" then to not know passion, desire, joy, freedom and pain the way I have experienced them.

This is my DESIRE!





NIRVANA
Silently craving your words
I am filled with lust
Your soft spoken voice travels through me
Awakening every sense by its whisper of love.
I want to be one with you
Letting our imaginations guide us,
Exploring every deviant sin.
Afterwards cradling you
like an innocent child.
Feeling your warmth
Still tasting our love
Our bodies glistening,
with mixtures of our desire.
We lay peacefully...
Dreaming of our next encounter
transcending into Nirvana.
Copyright ~ M. Lupinacci 4-27-2002